Intro
This is a collection of some boulders (or at least links to them) in upper Vipava valley. It is a work in progress so expect to be improved. The names and grades of the boulders are probably wrong. Contributions (informations, pictures, corrections…) are more than welcome, you can send a mail to vvbouldering@gmail.com or post an issue at github page.
Guidelines
Since we would like to continue bouldering in the area, we ask you to follow some general guidelines:
Respect the nature and rock, leave the place as it is, no littering.
Park only in appropriate areas, don't block local paths, when in doubt, just don't.
Don't come in big groups, no wild camping.
Map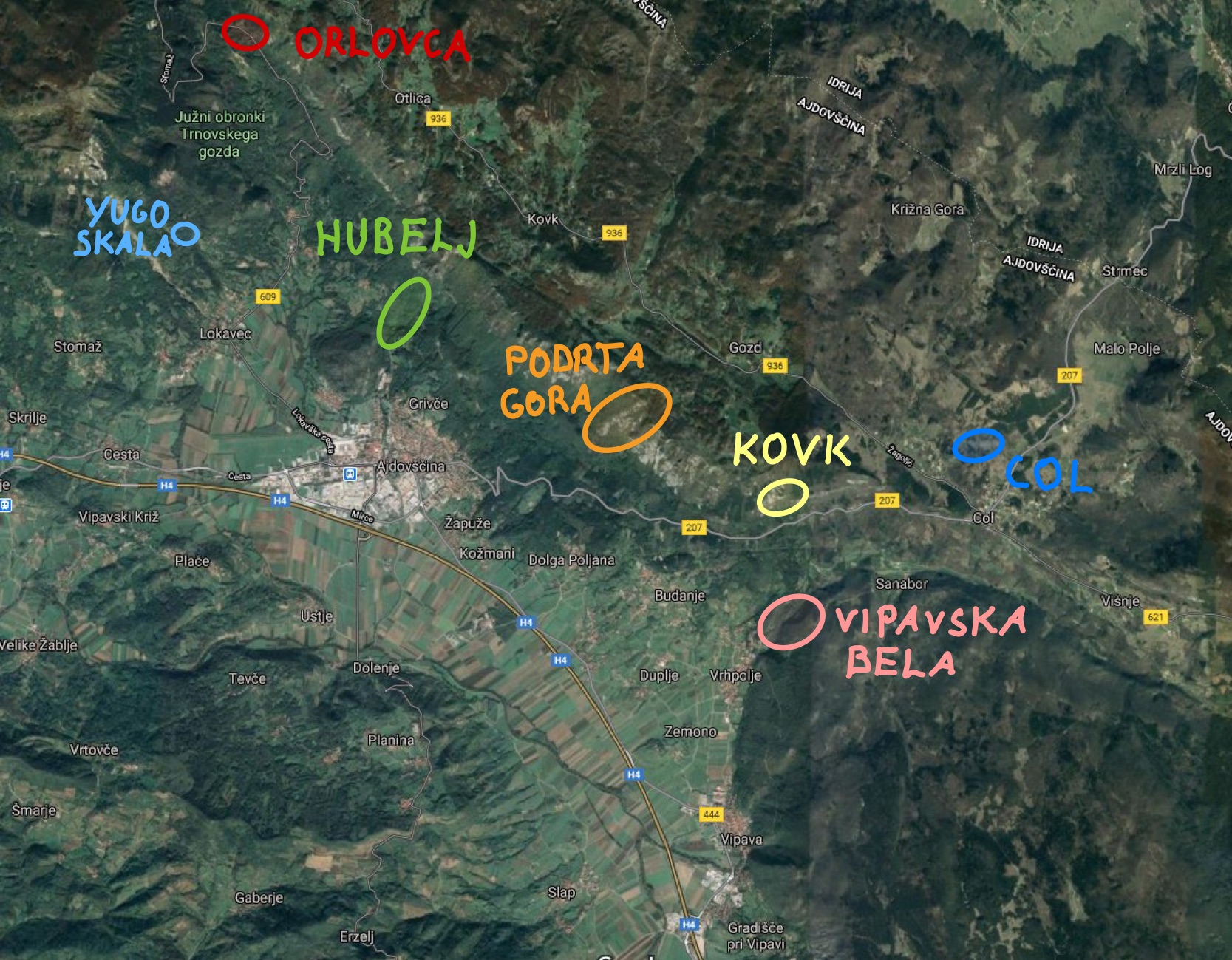 External info